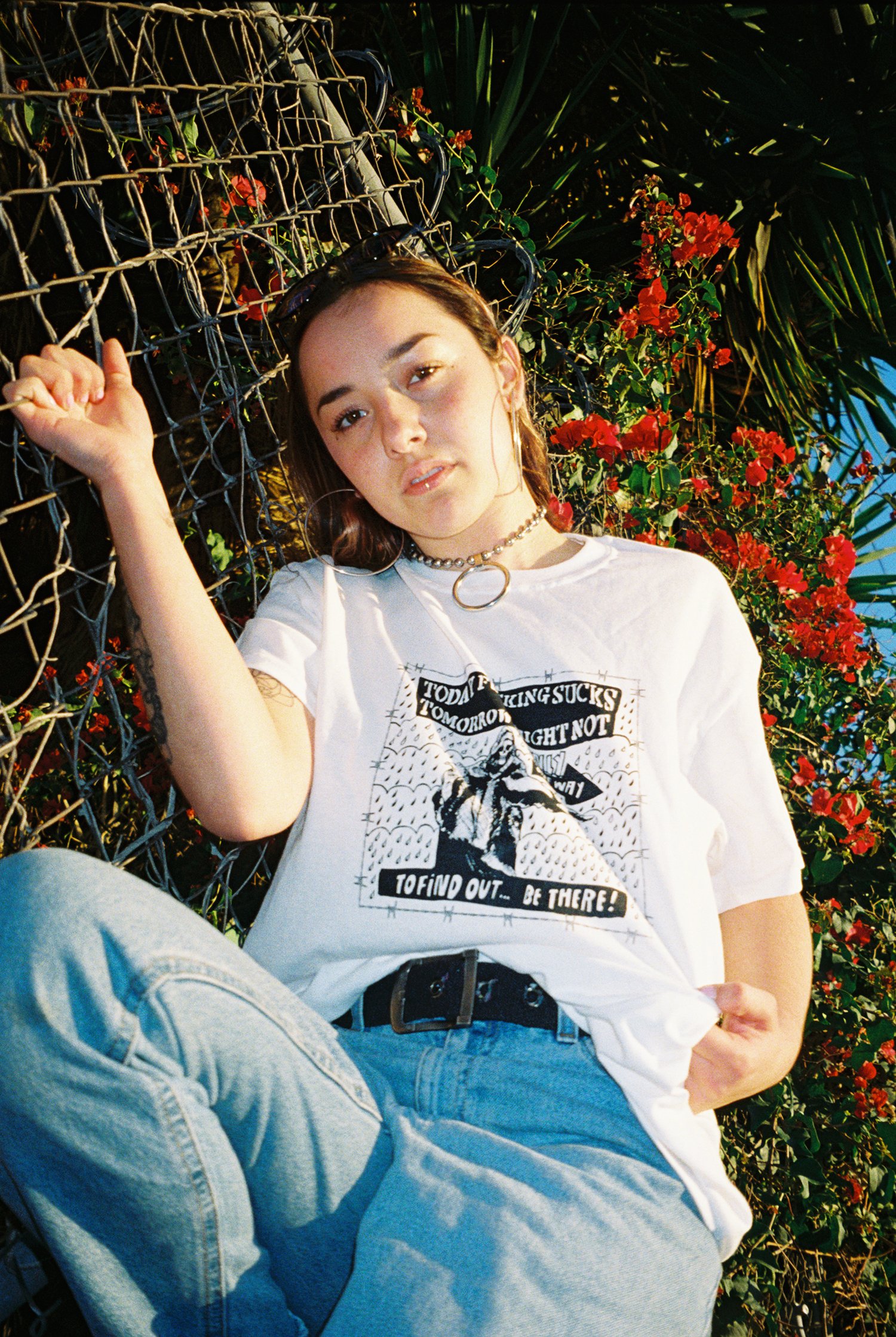 Today fucking sucks, tomorrow might not t-shirt in white
Having a hard time keeping ya head up? Don't we all, but we all know giving up isn't the answer- inspired by a suicide prevention hotline flyer- I designed this t-shirt through the darkest of times to give myself purpose. I would spend days- weeks- crying, wanting to give up- and called suicide prevention every single day to not burden my friends. Wear this message on your chest- you could be saving a life! Last of these orders. Only 50 were handmade of each size.
Please allow 1-2 weeks for domestic orders and 2-3 weeks for international orders.
I ship worldwide 🖤