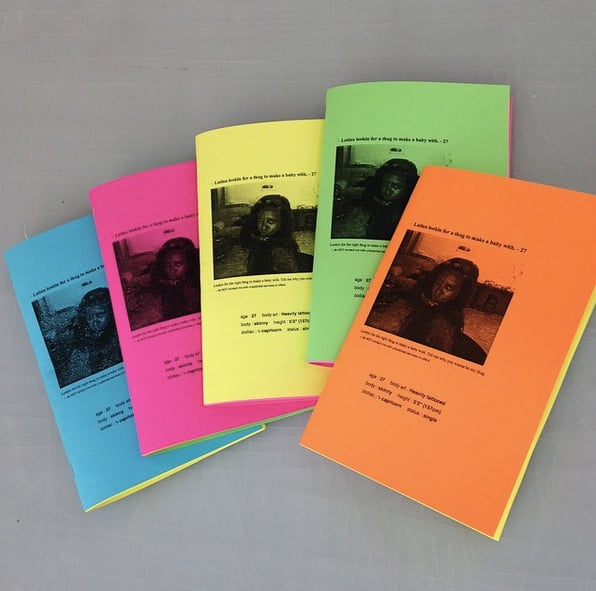 Latina seeks thug zine
Latina Seeks Thug Zine is a conversation piece about a Craigslist ad I posted. The ad was up for 17 hours and I received 101 emails. The zine is a compilation of the emails sent to me. It's printed on different technicolor paper. Second edition.
Please allow 1-2 weeks for US shipping and 2-3 weeks for international shipping.
*I ship worldwide*