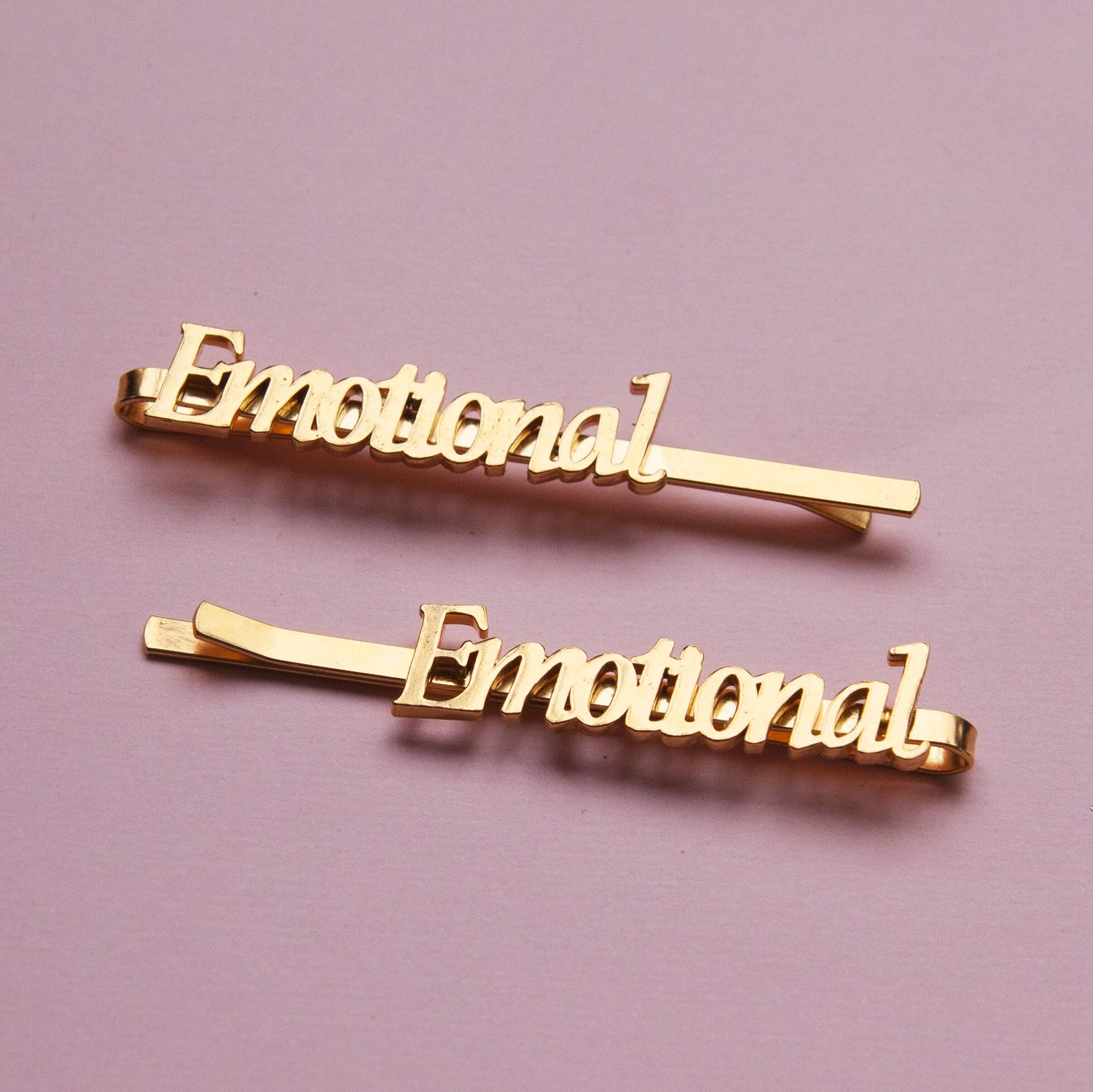 EMOTIONAL NAMEPLATE BOBBY PINS
Are you expressively emotional? Overly emotional? It's ok BB so am I.. let's break the stigma and wear our emotions- it's what makes us human and makes us beautiful. In collaboration with Vida Kush, we open up the discussion for all of us to start behaving more human and start expressing our real emotions- we are not fully robotic yet.
*Handmade in Los Angeles
*18K Gold or Sterling Silver Plated Finish- Sold as a set of 2
Items are made to order so please be patient with long wait times from 3-4 weeks.